I know, I know. I was missing in action for 2 weeks, due to I was on vacation in the 1st week, and I was lazy of blogging on the 2nd week. Very sorry about that, as I'm running out of interesting topic to be posted here to share with you all at this moment. I believe it should be the hardest time that blogger running out of topic? Perhaps it's related to my lousy lifestyle I have at this moment.
Whatever it is, topic is always there, but depends whether we want to spend time and effort to write the topic out. So how do we find source of topics in order to keep our blog running with new post? There are a few ways perhaps we can look into. Before that, it is important that what category we are blogging about, and then we will find the right source from there. For me, I write about anything I'm interested. So I'll based on my own suggestions for the following ways.

This is the blogging topic statistic generated at 2007.

If you are a social person and always attending certain events, campaign, functions etc, you won't have much problem in updating your blog, because the event itself will drive you to your topic. Perhaps the best candidate would be
Kennysia
, as he is always invited to attend certain events and on vacation. Sometimes, he also asked to write an advertisement blog from advertisors. He is a pretty success blogger with interesting topics sometimes.
If you are non-social person or prefer to stay at home, a hot and fresh topic can always find out from the Internet, such as online newspaper, magazine, youtube and other people's blogs. For example, swine flu, or perhaps the latest celebrity news of Paris Hilton vs Cristiano Ronaldo.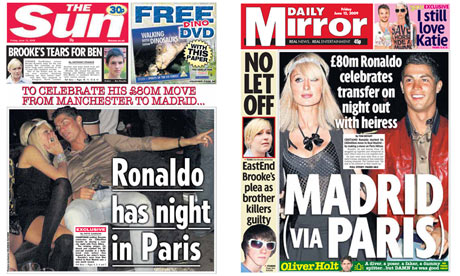 This is my favorite latest news.

If both are none of our business, perhaps we can look into sharing of what we know or expertise in. For example, an IT engineer will has a lot to share and talk about IT outlook and technologies. Or a salesman has a lot to talk about the value of the product & services. That would be even easier when there is a news related your field or expertise is coming out, you may comment about it according to your opinion. Sometimes, it is good to insert some golden story or jokes, we all love to story and jokes, don't we?
Anyway, whatever we write, it doesn't mean there is a reader. So identify readers need, monitoring and marketing our blog is vital. But seriously I don't have much time to do so at this moment, so I wish you all bloggers good luck and have a nice weekend. ;)