Have you invested in Forex before? If not yet, don't you repeat the same story below again.
Let me just share my fresh & real story here. One and half months ago, I handled a sum of money to a so called 'trusted' friend, named 'RL' and RL asked his so called 'trusted' broker to play for us. No question and after 1 week, we got some profits from the account. All are happy with it. But the broker keep asking us to look for people, in order for us to continue to earn profits from the account. Fine, we look around and found out no one willing to join such high sum of investment & extremely high risk game.

Looking for Very High Risk Investment? Here you are, FOREX.
No doubt, we continue to invest without new member. After about a month, the broker sent us a e-statement, stated we have earn almost 100% from the account. That sounds nice isn't it? 1 month with 100% interests return.
When I think inside my heart that I would like to close the account and invest the money somewhere else, I saw there are 2 floating orders below the e-statements, which is lossing 100% of our current balance. Then I only realized the broker start to play our account without 'Stop Loss'. Stop Loss is a figure where you limit your loss in Forex. Wtf, every risk-aware player should have know playing Forex without Stop Loss is defintely lead to extremely high risk (suffer loss for almost sure), and yet the broker still dare to do so. I'm not sure what's wrong with him, and I'm not sure why RL allow him to do so (RL is the one help to monitor it for me). Perhaps he needs us to invest more badly, in order to get more commissions.

In fact, it's good to play Forex yourself using free tools instead of rely on those idiot brokers.

Another very stupid thing the broker did is, he long and short for the same pair, GBP/USD, and both lossing 3k+ and 1k+ respectively. How did he do that? Is he an professional trader? Idiot only can do that I believe.
After I seen the e-statement, I started to question RL why let the broker doing so, and remind RL of the maximum risk. RL seems cool enough and explained to me that the orders will close when it gets profit initially. But after we thought further and we realized something is defintely not right. But we have no choice and no return, we only can cross our finger and hope the orders bounce to profit.
After about 1 week, our nightmare came. The broker released a margin call letter to us. Meaning our money inside the account are all floating on the pair currency, and we need to top up almost 90% of initial investment immediately. Wtf, we've know this is a trap. I was having very bad mood on that day and I couldn't sleep well, when I imagine my hard-earn money was gone in 1.5 months time. I should have use it to buy 40" LCD TV for my parents, or pay my existing debts off?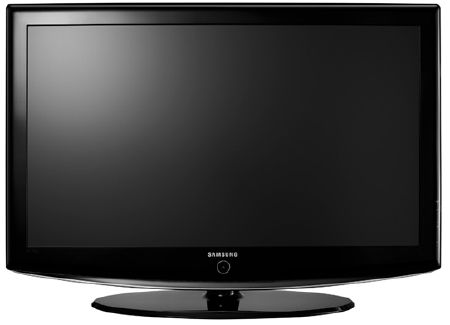 Forex & the stupid broker has taken my 40" LCD TV.


I seek advise from a few financial experts, they said I should not have blame anyone. That's my money and I should take care myself when I do investment. Discipline is always come into the place. Others won't take care for you defintely. That's the rule of thumb for investment. As I'm always a careful person when talks about money, I've to admit this time that I loss all these money just because I'm greedy.
Fine, reverse wordings are always hard to listen, at least for me. So RL & I paid a huge price for our greedy lesson. I'm sharing it here seriously because I don't wish to hear/see another idiot repeat the case again.
Nothing wrong to dream/invest your money, as long as you don't loss it.
And not to forget, I hereby listing the
Forex investment company here
, so you won't invest with the same broker anymore. I wish that bastard broker jobless soon.
I will be back, Forex!