How many of us are good at public speaking?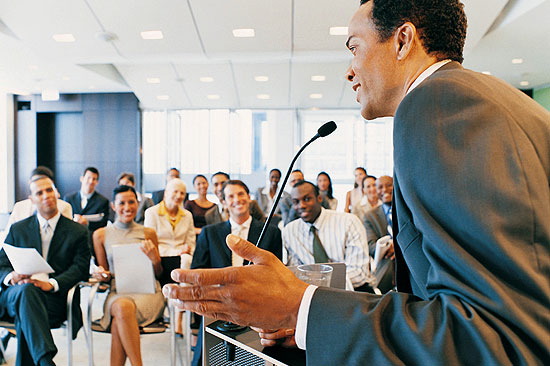 I will need to do a 10 minutes public speaking to 50 people by end of next month, but I'm not sure what to speak as I'm not familiar with the topic assigned.
From what I understand, it requiring huge effort and preparation if you want to provide a good and meaningful speech to the audience. On top of that, you have to overcome the fear of speaking in front of audience, forgotten what you want to say, and the response from the audience.
Well, the way you speak normally will influence on how you perform on stage, including the tune, pace and vocabulary.
Anyway, practice will makes perfect. Now just need to think of what to say, and then practice it and wait for the day to come!