This month, I used to visit an encyclopedia web site to study it's content. Basically the contents are fixed but there are a lot of them. So it will takes some time to complete the content of the web site, and to re-read them if necessary. Because the web site contents are so interesting, if the web site or content is being removed, I'll really regret that I didn't save them page by page.
Wait. Page by page? If there are 100 pages, then I have to save 100 times? I told myself it's a very stupid way to do so, but I never try to look around before this. Sometimes when I found an interesting web site, I would like to read it without online. But I don't think I can do so, unless I manage to find a tool to save the pages.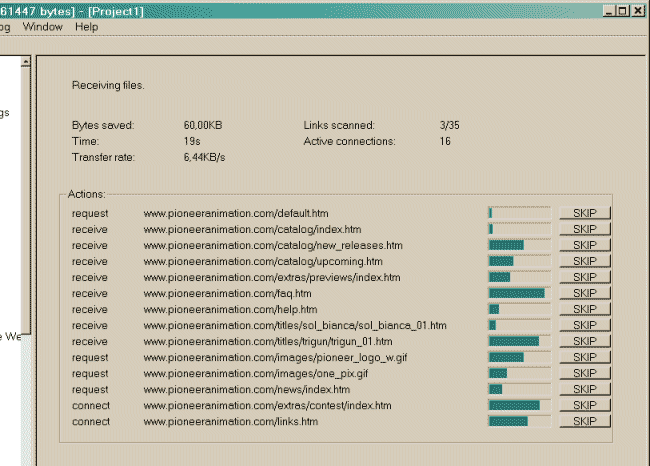 Screenshot of HTTrack tool.


When I look around, most of the good tools are commercial software, until I came across an
offline web site copier, HTTrack
. Basically this software allows us to download web site to our local hard disk, including html, images and other necessary files. After performed the download, you can browse the web site from your local hard disk, as you were viewing it online. And most importantly, it is a FREE software for us to use.
Another beauty of this software is that it supports multi-platforms, including Windows 9x/NT/2000/XP, Linux,Unix and BSD. Pretty cool huh? Apart from multi-platforms support, it also allow you to choose multiple languages to suit for your needs.

Please don't use this tool to download your porn web sites offline ok!

I have used it for 2 weeks and I'm satisfied with this free software so far. Now I can sit back and enjoy my encyclopedia web site offline. You may want to
try it out
if you're interested. But please watch out if there is any web site patent infringement. =)