Are you clubbing? If yes, you must noticed there are major changes for the local clubs. I'm not talking about the renovation, it's about the transitions from traditional live band to funky DJs. I noticed it's a trend in Malaysia clubs, and it has been started in KL since few years back, and it has been rolled to KK lately. It proved that this can attract more crowds especially youngsters. Due to DJ experience related issue in KK, most of the funky DJs are foreigners or from KL.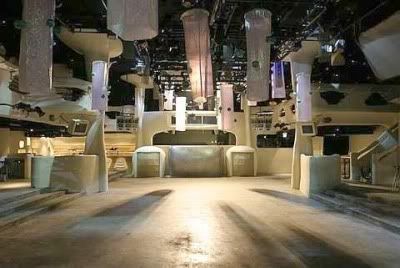 Zouk dance floor which can accommodate about 2,000 ppl.

I think the first local club to make this move was Blue Note. It used to invite DJs from KL every Friday and Saturday night. For DJs night, it's something special and fresh to the local clubbers, and we all know that most of the live bands in the clubs are sucks, in terms of singing and song selection, don't talk about the speaker surround system 1st. With the power of networking, Blue Note filled up with crowd every Friday and Saturday night, compare to just a few ants few years back. I go clubbing occasionally and I'm relatively okay with DJ's night, especially Trance music. So I did go to Blue Note a couple of times, before it's renovation. It's pretty good, because place inside is dark enough, width, smooth breathing and the alcohol is cheaper.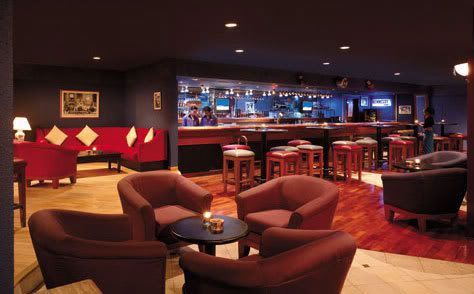 Blue Note, before renovation into white club.

After it started for a couple of months and good feedback from the crowd, Blue Note went full swing, renovate the whole place to white colour, put nice white color sofa and partition the place with glasses (I think it sucks for me, too bright!) and all night DJs from Monday to Saturday (I felt quite sad because there is a pretty girl in the live band before they dismissed). There is guarantee certain crowd for them every Friday and especially Saturday night.
Not only that, other local clubs, who having red eyes are also following the 'good business' trend, like Shenanigans gets a Venezuela DJ to attract the crowds, and so do B.E.D.. They able to see their businesses seem growing better.
So if you have time do pay a visit to the club to have some fun. Below are the clubs that I recommend.
And if you are a pretty and don't have a clubbing companion yet, just call me up.
DJ: Blue Note (STAR Hotel), Shenanigans (Hyatt Hotel)
Live Band: Rumba (Le Meridien Hotel), Cocoon (Segama)
Have fun.