What an economy crisis for US!

An 158 years old investment bank,
Lehman Brothers announced it's filing for bankruptcy
, after it's shares declined 94% this year. I was extremely shock when I heard about this, it's very hard to believe. It really proved US economy level has turned to red light. I basically know nothing much about US economy, other than economy downturn, property demand is dropping, natural disaster, etc. I've not enough information to comment much here.

Hey, you help people to make money by investment, but you go bankrupt yourself?!

Of course, this news has significantly impacted a few economy players. Our beloved
oil prices fall more than $5 today
, pricing at $95.93 per barrel. I mean, it's more or less related because the next chapter in Wall Street's tale of woes adds fuel the economic slowdown that has been crippling demand for the oil market. Perhaps we should able to enjoy cheaper fuel now?
I was shocked when I opened up my Foreign Exchange trading just now, where all US currency are dropped like hell. Supposedly USDCHF is soaring and in a very good position, but it was just a disaster for me, and anyone going 'put' on this. For those stay 'long' during the weekend, they are really have big disaster. Fortunately it's climbing back bit by bit after few hours. For those who went for the opposite, congratulations! You've just earn a pile of easy money, if you managed to cut loss before it soars back. -.-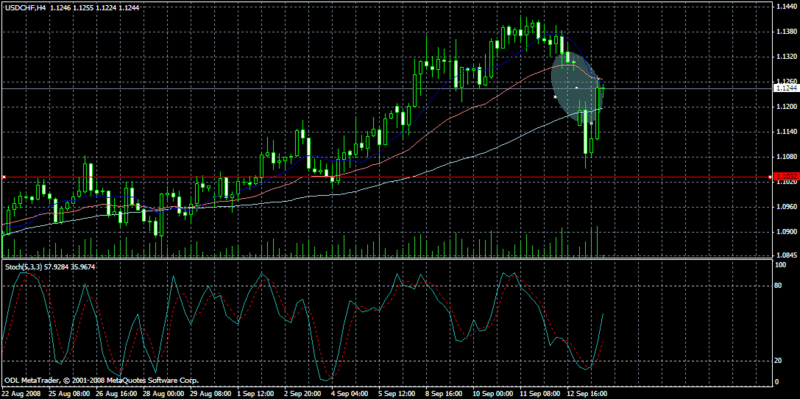 USDCHF dropped as many as 217 pips, before it soars up to 150 pips!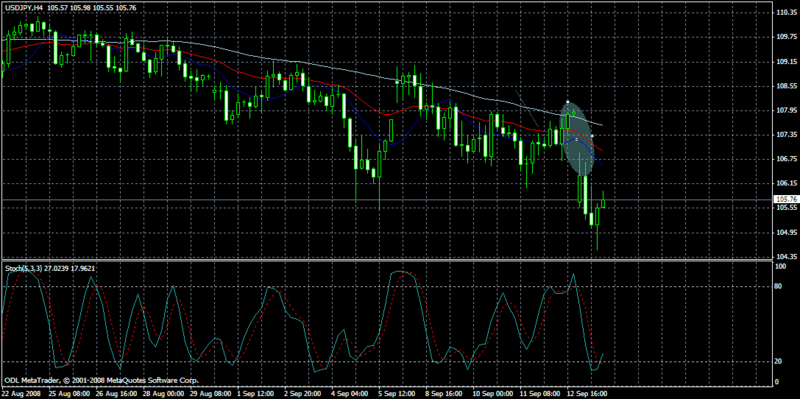 USDJPY also dropped up to as many as 250 pips!

Look, Forex is just too excited! I mean, it just fluctuates too fast!
Since it's oversold for USDCHF and USDJPY at the first place, and
Elliot Wave has came to the end of Wave 5 in both graphs,
perhaps you've already opt for 'long' to get some consolation by now?