Are you driving Toyota MPV, Innova or Avanza? Or perhaps you interested to know how good they are comparing each other?
Actually I don't like MPV, perhaps I'm still single and I prefer 1.8cc auto sedan car, like Honda Civic or Toyota Altis. Due to amount of passanger and long run benefits taking into the consideration, my colleagues and I would like to get a budgeted MPV as the company car.


I had a test drive on both Toyota Avanza and Innova on past Friday morning. Unfortunately, the car available for test drive are the most basic version, Avanza 1.3 manual and Innova 2.5 manual. Compared the both models, apparently Innova
has the following advantages over Avanza:

1) Better fuel consumption diesel, 12km/l

2) Better experience on cornering, braking and fuel acceleration
3) More powerful, c/w 2.5cc
4) More comfortable & spacious

5) More solid body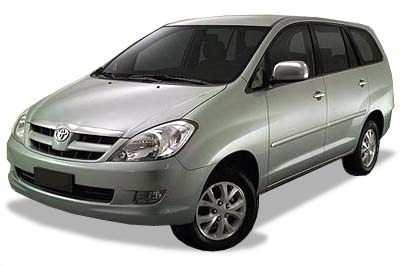 7 seaters Toyota Innova 2.0/2.5cc, vvt-i diesel engine.

For Avanza, it's more like a family car. It also has its advantages as follows:
1) C/w centralized air-con

2) Not as bulky as Innova
3) C/w air-bags
4) Cheaper

6 seaters Toyota Avanza, 1.3/1.5cc MPV, c/w long stroke.


In summary, my colleagues and I are agreed that Toyota Innova should be the one which is more suitable for company car and us in the long run.


What say you?