Cylone in Myanmar and 7.3 earthquake in Si Chuan,China happened few weeks ago had cause more than 100,000 people died and more than 300,000 injured and lost their homes and gardens. And many kind and generous people and countries around the world had made significant donations to these natural disaster victims, in terms of monetary and daily needs support. That's great.

Natural disaster donation require by you and I.

I felt quite touch this afternoon, not because the pretty lady I just get to know last week replied my sms. It's because I saw a forwarding email from one of my friends.
I want to introduce a boy here, he might be greater than anyone of us, in terms of brave and generous. His thinking might be a lot more mature than us. He has about 155cm tall, but you are always a lot taller than him. Please look at his handsome face in the pictures below. He is having physical problem in walking, and he did something out of our expectations that day.
From the picture below, I think the volunteers did not know his purpose initially, and thought that he is just to bypass. They changed their attitude once the boy indicating he comes here to make donation.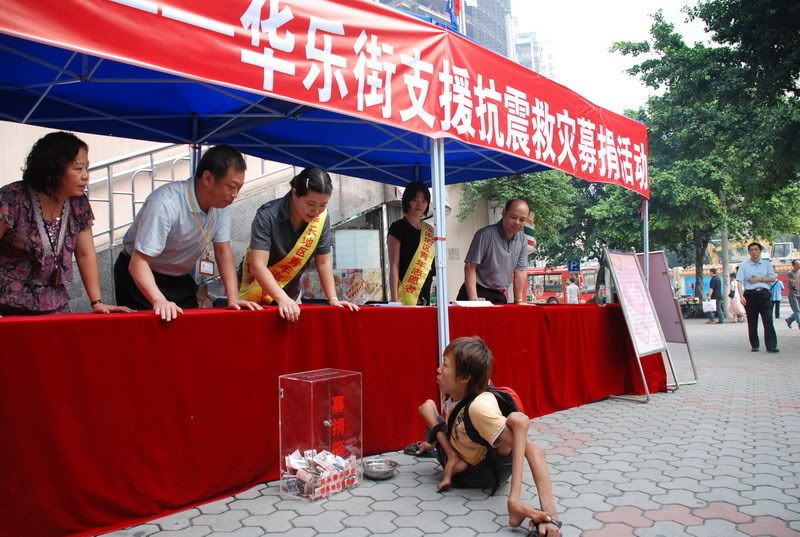 He used his hand to crawl, yes, crawl with small slippers.
With the help of the volunteers, he finally can put the money into the donation box himself. He is so man!
After he donated his portion of money, he requested another round of donation, with his remaining money. What?! You see his hands and legs, he is so skinny, but yet he is so kind and generous in helping the earthquake victims.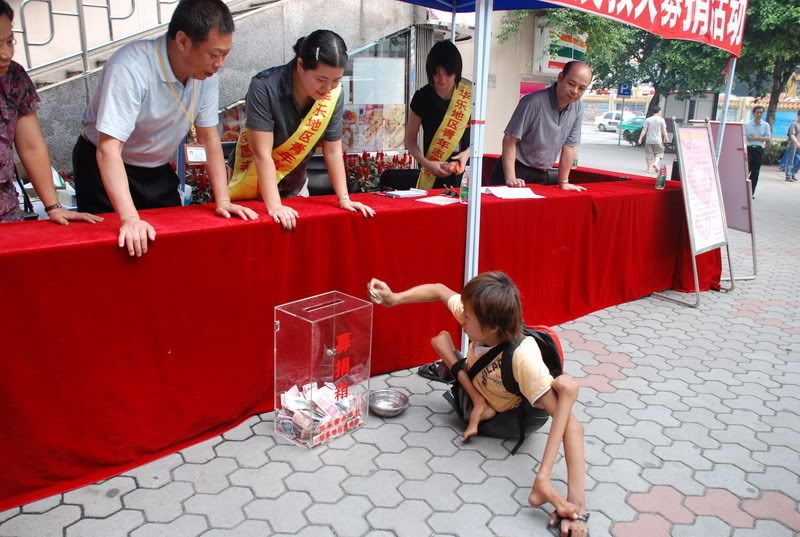 Our cheerful giver.
I'm totally salute to this hero, do you?
Did you learn a lesson from the real story above? I did. And I would say... hey volunteers, next time don't put your table that high again, so every people can make their donations easily!