Refer to my
previous post
of talking about savings your petrol, we are paying it for RM2.70 per liter in our country. Most of us complaint it is too much and expensive. That's relatively okay because we are used to pump in RM1.92 per liter.
I'm not sure whether you already know how much other people paying their petrol in their countries. This is very interesting because some of the countries are having very expensive fuel prices, where some are very cheap, until we couldn't imagine at all. Let's get to know and look at the chart below.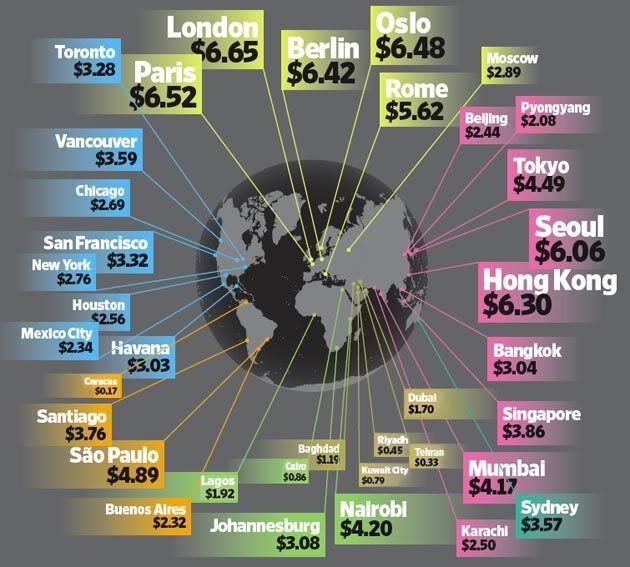 The unit price is based on per gallon.


From the chart above, we noticed the people in United Kingdom, France, Germany, Norway, South Korea and Hong Kong are already paying very expensive petrol. But sorry,
the price statistics above was obtained from wired.com during May 2007
, the prices already hiked about 60-90% from the chart above.

We try look at the latest petrol prices are listed below:

UAE– RM1.19/litre Eygpt– RM1.03/litre Bahrain– RM0.87/litre Qatar– RM0.68/litre
Kuwait– RM0.67/litre Saudi Arabia– RM0.38/litre Iran– RM0.35/litre
Nigeria– RM1.32/litre Turkmenistan– RM0.25/litre Venezuela– RM0.16/litre
China- RM2.35/litre Brunei- RM1.25/litre
Malaysia– RM2.70/litre
Singapore - RM5.30 /litre Indonesia - RM2.30 /litre
Most of them listed above are cheap, Venezuela having the cheapest petrol price in the world, RM0.16 per liter. So perhaps nobody care about how to save their petrol in that country. I bet Turkmenistan and Iran also. LOLz.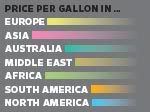 If we look at the petrol price by continent, Asians and Africa seem like paying a lot more for petrol. Since our country is exporting petrol, we get subsidized from government. Singapore and Hong Kong petrol prices are definitely higher than us, they are NOT export any petrol and they also having higher income per capita than us, so stop compare our petrol price with them (I saw a well-known Malaysian dumb ass blog comparing about them).
It's okay, perhaps lim beh is a dumb ass too. Anyhow, I would like to query our government 2 questions below, or perhaps I better ask for your opinion first, as I don't really understand here. Let's put it to an easier way to ask, as below.

Question #1
1) Petrol in the market 2005 is about USD60 per barrel.
2) Petrol in the market 2008 is about USD130 per barrel.
3) Before RM is floated, if we export 1 barrel of crude, we got USD60 x 3.8 = RM228 in year 2005.
4) After RM is floated, if we assuming the petrol price is remain unchanged, and we export 1 barrel of crude, we got USD60 x 3.08 = RM184.80 in year 2006. We make less profit of RM43.2 per barrel! And today we are even making less profit of RM100.08 per barrel!!! (USD139 x 3.08)
If this is the case, why our government let the RM floated at first? It ruins all the export value. Don't tell me they just want to please International Monetary Fund and World Bank without any benefits like Tun Dr.Mahathir said? I don't know.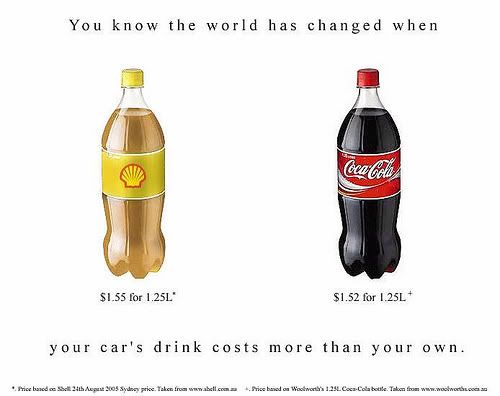 Question #2
According to Tun Dr.Mahathir, our country
roughly produces 650k barrels of crude per day. We consume 400k barrels and leaving 250k barrels to be exported. From here, there is something I don't really understand here.
1) The reserved 400k barrels supposedly don't affected by market price, and enjoy by Malaysians. Supposedly our petrol price is relatively cheap.
2) The 250k barrels supposedly get export and the profit surging from USD60 (2005) to USD139 (June 2008). It's making huge and huger profit.
3) Other than petrol, other main export items like palm oil, rubber and tin also also making more and more money for the government, why they didn't emphasize on this instead.

Perhaps 20-30 cents is still reasonable.
Why our government need to impose the petrol price to that 'high' (78 cents) while it is making more and more profit and some more there is 400k barrels are already reserve for us? Hey, if crude oil raising up to USD250 per barrel one day, you are getting more profit and confirmed you'll need RM6 per liter from us by then? I realizing Mr.Anwar is talking the right thing at the right time.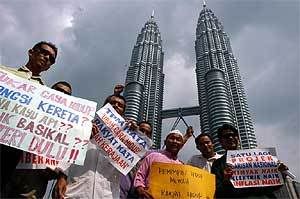 While we are complaining, our government still plan to hike the petrol price to RM4 per liter. I believe that could be killing us especially the poor. Malaysians used to enjoy cheap petrol all the while, if it is really without rebate or subsidization, that could kill.
Fine. If it is really unavoidable, and our government and our country leader would like to stay long and don't wish to hike our petrol price in 'bulk' again in the future, they better start to think of something effective that can generate better income for the country, instead of just knowing to increase the fuel price while boosting vehicle industry, and cut down the expenses. Beh Tahan!