Do you know where to test your bandwidth speed?
If you yet to know, I would recommend
Facebook bandwidth Speed Test
. It's an Oklaa net metrics application, it is free, simple, consistent and accurate. It even allows you to categorize your result into home, work and others, you can try and see.
Apart from that, you also can use your highest bandwidth test result to challenge your friends by invite them to do a test.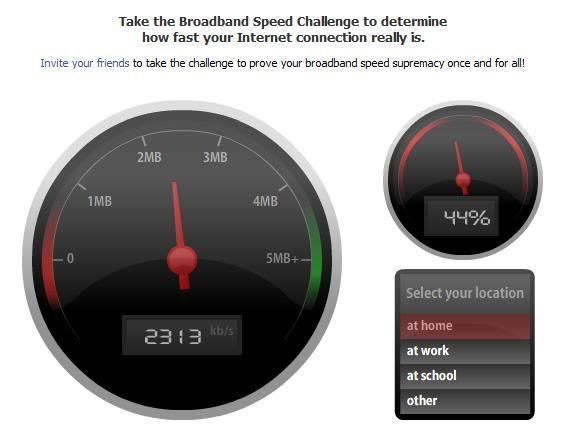 So far my highest result at work is 8,650kbps and no one able to break it yet, so do come and challenge me at Facebook if you are confident with your bandwidth.
;)
If you don't have a facebook and don't wish to have one, just visit
Speedtest.net
for a free Oklaa net metrics test. Have fun.