I used to impress with mini notebook, because they are light, small and convenient to carry around. It's just perfect for traveler, lady, child and business people. However, small notebooks are expensive, especially branded one such as Sony VAIO and Fujitsu.
I never thought of mini notebook will become a budget notebook. I think the one who created this is just brilliant, none other than Asus Eee PC. Although the name and specifications are quite sucks in the beginning stage, now it has made a lot improvements. Let's forget about Eee PC 700 selling with RM1,299, the latest Eee PC 1000 series has the followings:
1) 10" LCD screen,
2) Able to accommodate SSD 40GB storage capacity,
3) 1GB DDR2 memory,
4) only weight 1.33kg,
5) Bundled with 1.3MP webcam,vbluetooth and wireless,
6) 6 cells battery last up to 8 hours long,
7) The notebook come with many colors for you to choose,
8) It is cheap and we can afford it than other normal notebook.

When MacBook and Asus Eee PC stick together.

Look, it's just best fit for everyone of us who like to bring notebook around. That's why Eee PC is so success and well-known.
Well, good idea and profitable item is always copy and compete by competitors. Top sell notebook leaders, HP and Dell are not lame and they follow up Asus success promptly by introducing their own mini notebooks. I just recalled
Kenny Sia
bought a
HP Mini notebook
on last month and he is happy with it, even he paid the price at RM2,399 (he is a rich ass by the way). Seems like Dell is going to release it's mini notebook series very soon. I've collected 2 samples as below
.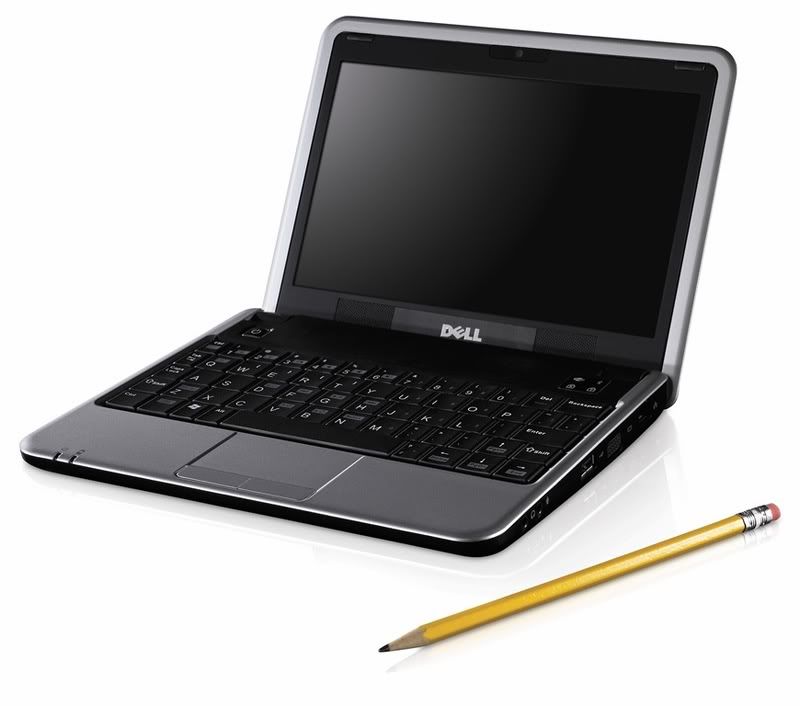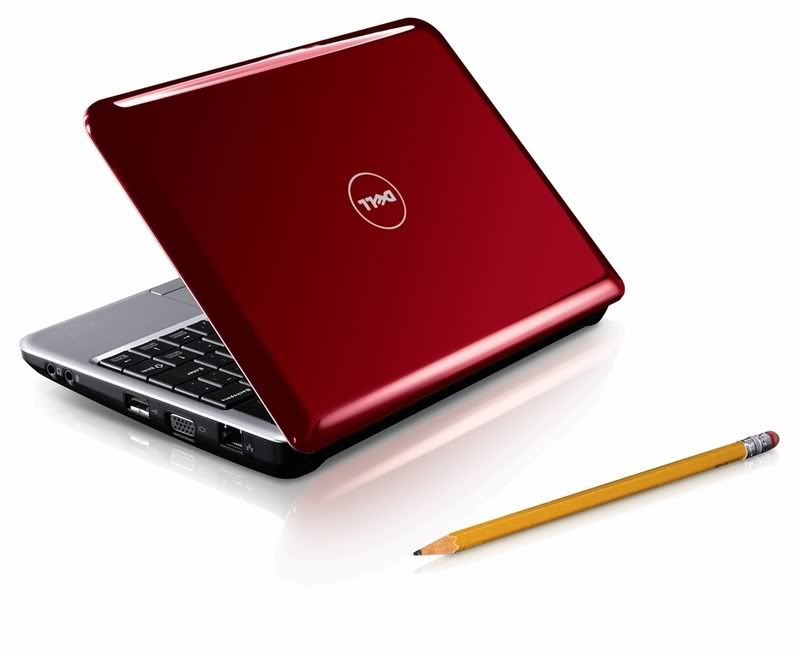 DELL promoting it's new series of mini notebook with a pencil, a used Yellow pencil!

So which model is actually better?
I would say it depends on your budget and preference. If you are looking for a basic notebook for traveling and you want it cheap
s,
Eee PC is just good enough
.
I feel like it is similar to a slogan from AirAsia, '

Now Everyone can Fly

'.
With budget mini notebook released, '

Now Every Traveler can own a Notebook

'.