I attended @bar (also known as @tmosphere) pre-launch photo session on last Friday evening. The event started at 10pm and it managed to attract about 100 people. Majority of them are local Chinese, surprisingly many of foreigners are attended the event too, and no teenager (21 & below) was found.
A cup of cocktail cost about RM12 and RM46 for a jug of beer, consider quite reasonable for such a high-class bar in Sabah. Happy hour starting from 9pm till 12am. So if you want to look for a comfortable bar to relax and have some cocktails, @bar is just best suit for you.
I've tried some cocktails and would like to introduce to you as below.

'Mai Tai', not bad.


Daimler, attractive outlook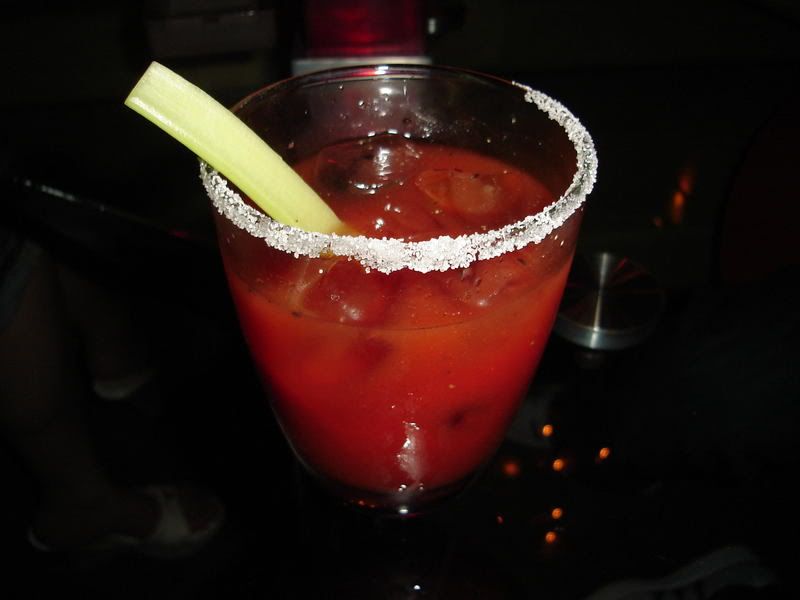 Bloody Mary, the worst cocktail I ever drink that night.

Unfortunately, the event was boring to my friends and me, since it was 'really' a purely 'photo shooting' session. ;( The music played quite sucks, speakers are not as powerful as others, and nothing to do there other than watching pretty chicks around and talk loudly to friends. Perhaps I was tired that night.

My right hand side scene.


My left hand side scene.

I think I will visit @bar again, if
it organizes a beauty pageant or modeling show
I have friends visiting me from outside Sabah. ;)