I wonder how you celebrate your birthday every year. Yes, if we are not born in 29th of February, then we have a birthday every year. Some people might not bother about it.
But do we really need to celebrate it every year? Or what should be the advisable way to celebrate it? For me, I don't bother much, as long as the birthday boy/girl happy, right?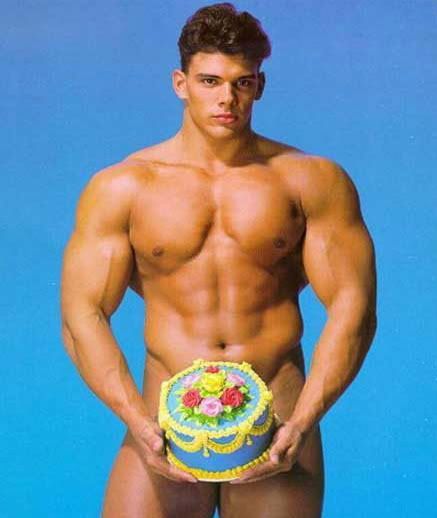 I hope I'll not getting this muscular 'man' as my birthday present.

Last year, I celebrated my birthday with my close friends at Japanese restaurant and karaoke room. We have dinner, drink, sing, photo session, come with birthday cake and song. The bill was on them to represent my birthday gift. That was a wonderful moment of celebration.

My birthday celebration @ Karaoke room on last year.

This year, I celebrated it with my boss and few of my colleagues in a western food restaurant in neighbor country. It was celebrated in a totally different way, no cake, no singing, no photo session. I know, that's mean no celebration. I ordered a Ribeye steak serve with baked potato and some veges, which cost about RM89, the most expensive steak I ever had in my life. Of course, the bill was on my boss.

I enjoyed the most expensive steak I ever have in my life, thanks to my generous boss.

My best birthday present this year was an
unknown idiot crashed my car and run away last weekend
, and it cost me RM300 to repair it. In fact, I plan to use the RM300 budget to spend my close friends for a drink session.
That's ended my 2008 birthday. Oh yes, I should be inviting all my close friends and pretty chicks to my luxury speed boat to celebrate my coming birthday next year. Nah, just kidding. ;)